Marcos Mendoza
Biography | Research | Student Projects | Publications | CV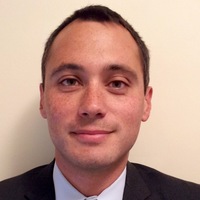 Office Hours
By appointment
Courses
Anth 101 Introduction to Anthropology
Anth 303 Cultural Anthropology
Anth 360 Political Ecology
Anth 365 Economic Anthropology
Anth 403 Empire & Revolution (cross-listed as Soc 403)
Anth 603 Empire & Revolution (cross-listed as Soc 603)
Anth 606 Seminar in Cultural & Linguistic Anthropology
Anth 621 Readings in Anthropology I
Biography
I'm a sociocultural anthropologist who focuses on environmental, economic, and political issues in Latin America. I received my BA in philosophy and anthropology at the University of Michigan in 2001 and my MA in anthropology at the University of Chicago in 2007. I completed my PhD at the University of Chicago in 2013 and joined the faculty at the University of Mississippi.
Research
My scholarly interests include intellectual history, social and political theory, political ecology, globalization, capitalism, risk, aesthetics, subjectivity, the state, social movements, and radical praxis. I have ongoing research projects in Mexico and Argentina.
Mexico
I'm currently researching the autodefensa [self-defense] movement in rural Mexico. Local militias and other self-defense groups have emerged to contest drug trafficking, the narco-state, and the corruption of the judicial system. The project investigates how rural communities have responded to kidnapping, extortion, and violence. I examine notions of popular sovereignty, the state of exception, policing, the rule of law, legitimate violence, and liberal democracy in Mexico.
Argentina
The second research project focuses on the politics of the green economy in Argentina. Previous research has attended to the productive intersection of national park conservation, ecotourism, and sustainable development in relation to the New Left politics of the Néstor Kirchner (2003-2007) and Cristina Fernández de Kirchner (2007-2015) administrations. Ongoing research examines global environmental philanthropy, tourism investment, and private-public conservation alliances.
Student Projects
I'm happy to advise graduate and undergraduate students on projects related to Latin America, or that focus on topics such as globalization, capitalism, environmentalism, contentious politics, social movements, consumption, aesthetics, or extreme sports.
Selected Publications
The following is a list of selected publications. A full list of publications is listed on my cv.
Books & Monographs
The Patagonian Sublime: The Green Economy and Post-Neoliberal Politics
Peer Reviewed Journal Articles
2020. "Alpine Masculinity: A Gendered Figuration of Capital in the Patagonian Andes." Bulletin of Latin American Research (forthcoming).
2018. Marcos Mendoza and Emily Warner. "Financial Media and the Politics of Difference: Argentine Histories of the Greek Debt Crisis, 2010-2015." Journal of International and Global Studies 10 (1): 91-108.
2017. Marcos Mendoza, Robert Fletcher, George Holmes, Laura Ogden, and Colombina Schaeffer. "The Patagonian Imaginary: Natural Resources and Global Capitalism at the Far End of the World." Journal of Latin American Geography 16 (2): 93-116. doi:10.1353/lag.2017.0023
2017. "Post-Neoliberal Labor In Patagonia: Informality and Citizenship in the Green Economy." Dialectical Anthropology 41 (1): 55-76. doi:10.1007/s10624-017-9446-9
2016. "Educational Policing: Park Rangers and the Politics of the Green (E)state in Patagonia." Journal of Latin American & Caribbean Anthropology 21 (1): 173-192. doi:10.1111/jlca.12195