Anthropology Careers and Alumni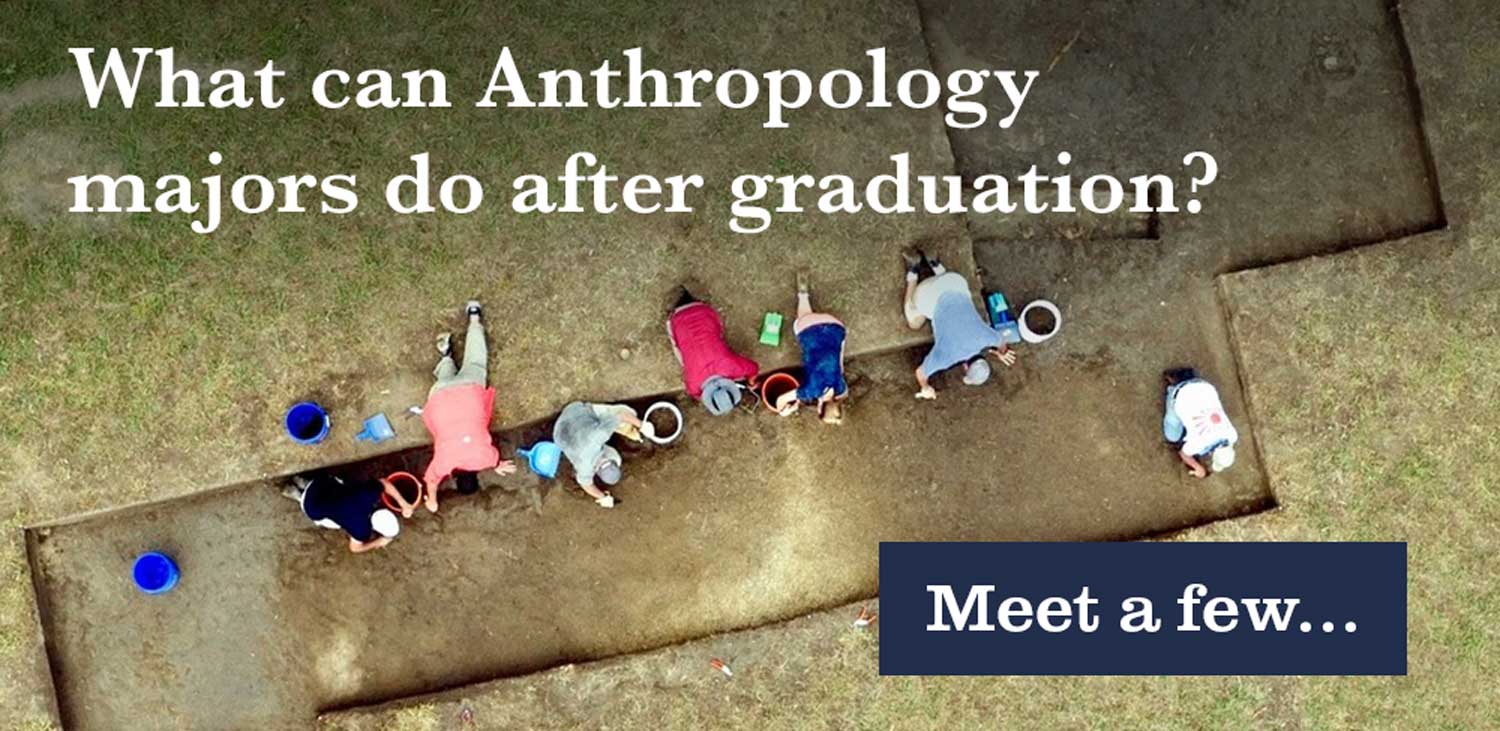 Anthropology Careers
Anthropology majors become global citizens; they better understand our globally connected and diverse world. They develop skills in observation, analysis, research, communications, and interacting with people from all cultures.
Our anthropology alumni are working in many different sectors of the economy, with the largest percentages working in higher education, business and finance firms, science, technology, engineering, and mathematics fields, and the military.

Related careers to anthropology include archaeology, impact assessment, museums, foreign affairs, journalism, education, law, business marketing and management, non-profit leadership, forensics, and more.
Our graduates are …
Archaeologist, Boston University
Lab Manager, NC State Human ID & Forensic Lab
Levant Curator, British Museum
Curator, Montpelier Museum Program
Senior VP, BancorpSouth
Fund Analyst, Evergreen Investments
VP Operations, Morrow Creative
Hydrogeologist, Spectrum Environmental Services
Archaeologist, New South Associates
Physician, Avalon Medical
Regional Director, St. Jude Children's Hospital
Chief Archaeologist, MS Department of Archives & History
Sr. Advisor, Swedish Natl Heritage Board
Senior City Planner, New Orleans
Archaeologist, Army Corps of Engineers
Video Game Designer, Arkane Studios
Attorney, Purdie & Metz, PLLC
Social Studies Teacher, New Richmond High School