Marcos Mendoza
Biography | Research | Student Projects | Publications | CV

Academia.edu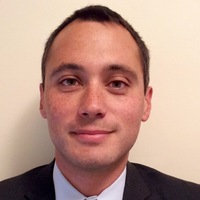 Courses
Anth 101 Introduction to Anthropology
Anth 303 Cultural Anthropology
Anth 360 Political Ecology
Anth 365 Economic Anthropology
Anth 403 Empire & Revolution (cross-listed as Soc 403)
Anth 603 Empire & Revolution (cross-listed as Soc 603)
Anth 606 Seminar in Cultural & Linguistic Anthropology
Anth 621 Readings in Anthropology I
Biography
I'm a sociocultural anthropologist who focuses on Latin American issues related to the environment, economy, and politics. My field research interests include Mexico and Patagonia (Southern Argentina and Southern Chile). I did my doctoral work at the University of Chicago and joined the faculty at the University of Mississippi in 2013. I'm presently writing an ethnography entitled: The Patagonian Sublime: The Green Economy and Post-Neoliberal Politics.
Research
My scholarly interests include intellectual history, social theory, capitalism, risk, political ecology, aesthetics, globalization, the state, social movements, and contentious politics.
Patagonia
I'm currently finishing up an ethnography that investigates post-neoliberal politics and the green economy in Argentina. Engaging with debates about post-neoliberalism and the "turn to the left" in Latin American politics over the last two decades, I theorize the notion of the "semiotic estate" to understand the complex articulations between tourism consumption, capital accumulation, and the conservation state. The book focuses ethnographically on ecotourism, protected area conservation, and sustainable development in the Patagonian village of El Chaltén and the adjacent Los Glaciares National Park.
Mexico
I'm currently researching the autodefensa [self-defense] movement in rural Mexico. Local militias and other self-defense groups have emerged to contest drug trafficking, the narco-state, popular violence, and the corruption of the judicial system. The project documents the response of a rural community to extortion and violence, while exploring notions of sovereignty, policing, the rule of law, legitimate violence, and liberalism in Mexico.
Student Projects
I'm happy to advise graduate and undergraduate students on projects related to Latin America, or that focus on topics such as capitalism, globalization, environmentalism, contentious politics, social movements, consumption, aesthetics, or extreme sports.
Selected Publications
The following is a list of selected publications. A full list of publications is listed on my cv.
Peer Reviewed Journal Articles
2017. Marcos Mendoza, Robert Fletcher, George Holmes, Laura Ogden, and Colombina Schaeffer. "The Patagonian Imaginary: Natural Resources and Global Capitalism at the Far End of the World." Journal of Latin American Geography 16 (2): 93-116. doi:10.1353/lag.2017.0023
2017. "Post-Neoliberal Labor In Patagonia: Informality and Citizenship in the Green Economy." Dialectical Anthropology 41 (1): 55-76. doi:10.1007/s10624-017-9446-9
2016. "Educational Policing: Park Rangers and the Politics of the Green (E)state in Patagonia." Journal of Latin American & Caribbean Anthropology 21 (1): 173-192. doi:10.1111/jlca.12195