Kate Centellas
Biography | Research | Field School | Publications | CV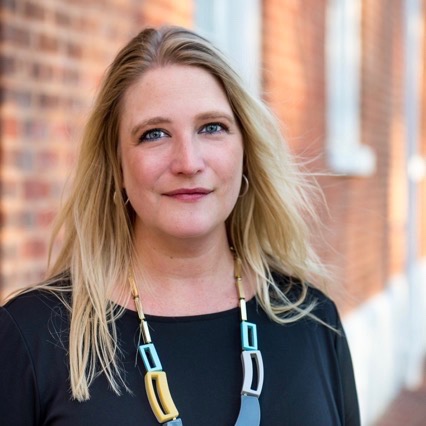 Courses
Anth 101 Introduction to Anthropology
Anth 303 Cultural Anthropology
Anth 349 Medical Anthropology
Anth 392 Culture of the Andes (taught in Bolivia)
Anth 393 Ethnographic Field Methods Abroad (taught in Bolivia)

Inst 207 Introduction to Latin American Studies
Inst 363 Gender in Latin America (cross-listed as GSt 363)
Biography
I received my BA in biology with a secondary concentration in anthropology from the University of Chicago in 1999. I stayed in Chicago (my original home) for graduate work, receiving my MA in anthropology in 2002 and PhD in 2008, both from the Department of Anthropology, University of Chicago. I was awarded a National Science Foundation Dissertation Improvement Grant and a Fulbright-Hays Fellowship for my dissertation fieldwork in La Paz, Bolivia from late 2003-early 2005. After completing my dissertation, I accepted a postdoctoral fellowship at the University of Delaware, conducting research on interdisciplinary collaboration in multi-institutional research centers. I joined the faculty at the University of Mississippi in 2009.
Research
My work focuses on the field of bioscientific and biomedical research in contemporary Bolivia and how this relates to postneoliberal and pluralist processes of identity formation, knowledge production, governance, and citizenship.
I recently completed a book manuscript, entitled Plural Science, based on over ten years of fieldwork in Bolivia. I begin by asking basic questions: who is doing what in which kind of laboratories and what are their justifications for research? What is the institutional and bureaucratic framework? I argue researchers in Bolivia self-consciously construct a field of "Bolivian science" that is related to yet distinct from both "global" scientific and "indigenous" knowledge.
I focus on an unlikely population of scientists: young people, mainly women and recent rural-to-urban migrants from humble backgrounds, in one of poorest and most indigenous nations in the hemisphere. It examines the growth of research science, specifically in bioscientific fields, in the context of the contemporary project of "decolonizing" and "refounding" the nation, a project headed by Bolivia's (and Latin America's) first self-proclaimed indigenous President, Evo Morales Ayma. I refer to what they do as "plural science" and use this concept to discuss new models of scientific practice that are do not fit classic discussions of centers and peripheries. I connect this to a broader trend in the Global South of decentering and localizing knowledge production for political, ideological, and nationalist purposes. In Bolivia this happens both materially and ideologically; that is, via the content and practice of research coupled with the justifications for it at personal, institutional, and state levels. I claim that it isn't that Bolivians are unaware of their geopolitical location, poverty, and lack of infrastructure. It is that they just don't care. Universalizing, modernizing models of scientific practice are irrelevant, even unethical, to many contemporary Bolivian intellectuals. Plural Science analyzes what they are doing instead.
Field School
In addition to my research, I am committed to experiential training in social science research methods. In 2010 I began the Bolivia Field School in La Paz in partnership with the Universidad Católica Boliviana. Students get hands-on social scientific and ethnographic training in La Paz and conduct original research during this program, which may be combined with an intensive Spanish course. Alumni of the field school have used the original research they conducted as the basis for an undergraduate or graduate thesis. I greatly enjoy running the field school and training young scholars in how to design and implement ethnographic research.
Selected Publications
2015. "A Culture of Solidarity?" Medical Anthropology 34 (3): 192-209. doi:10.1080/01459740.2014.911295
2014. ""Cameroon Is Just Like Bolivia!": Southern Expertise and the Construction of Equivalency in South–South Scientific Collaborations." Information & Culture 49 (2): 177-203. doi:10.7560/IC49203
2013. Kate M. Centellas, Regina E. Smardon, and Steve Fifield. "Calibrating Translational Cancer Research: Collaboration without consensus in cross-disciplinary laboratory meetings." Science, Technology, & Human Values 39 (3): 311-335. doi:10.1177/0162243913505650
2011. "Sun God Pharma: Bolivian Pharmaceuticals and Symbolic Power." Eä: Journal of Medical Humanities & Social Studies of Science and Technology 3 (1).
2010. "The Localism of Bolivian Science: Tradition, Policy, and Projects." Latin American Perspectives 37 (3): 160-175. doi:10.1177/0094582X10366536