Matthew Murray
Biography | Research | Publications | CV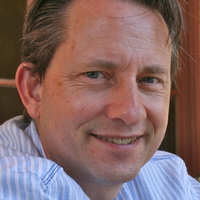 Office Hours
By appointment
Courses
Geog 101 Introduction to Geography
Anth 101 Introduction to Anthropology
Anth 305 Archaeology
Anth 306 Archaeology of the Ancient Celts
Anth 408 Laboratory Methods in Archaeology
Anth 507 The Archaeology of Landscape
Anth 541 Individual Study
Anth 621 Readings in Anthropology I
Liba 102 First-Year Seminar: Celts, National Identity, and Cultural Constructions
Liba 102 First-Year Seminar: Perceptions of the Past: Archaeology in the Public Eye
Biography
I joined the University of Mississippi in January 2003 as an Assistant Professor of Anthropology. I received undergraduate training in Anthropology and Prehistory at the University of Connecticut and the Universität Salzburg in Austria, and I was awarded a Ph.D. in Anthropology from Harvard University in 1995.
Research
My primary research interest is the investigation and interpretation of later prehistoric landscapes in Central Europe from the early Neolithic to the later Iron Age. I explore early Iron Age mortuary places through excavation and landscape archaeology and I use archaeological reconnaissance and survey to examine Neolithic social development and settlement practices and the lives of ancient "Celtic" peoples of the Bronze and Iron ages. I have also practiced applied archaeology and cultural resource management in the United States, where I directed numerous archaeological field projects focused on resource identification, evaluation, and data recovery. I have two main field research programs in Europe—"Landscape of Ancestors" and the "Lower Bavaria Survey"—as well as a number of other projects.
Landscape of Ancestors
In 1999, I began collaborating with Professor Bettina Arnold (University of Wisconsin-Milwaukee) on the "Landscape of Ancestors" project, which involves the excavation and analysis of early Iron Age (ca. 750-400 BC) burial monuments in the Hohmichele mound group near the Heuneburg hillfort at Hundersingen in southwestern Germany (see http://www.uwm.edu/~barnold/arch/). In 1999/2000 and 2002, we excavated two large burial mounds, recovering and documenting the remains of 22 graves. Fieldwork was supported by grants from the University of Wisconsin-Milwaukee and the National Geographic Society.
By late 2012, all finds from the Landscape of Ancestors project were finally documented and restored in state archaeology labs in Tübingen and Esslingen, Germany. Curators used our discoveries to pioneer the application of computer tomography for the documentation of en bloc materials, such as fragile bronze belts and hair ornaments that were recovered within a block of soil (www.aid-magazin.de/Neue-Technologien-Blockbergungen-und-3D.788.0.html). On September 15, 2012, two of the graves went on display as part of the state exhibition "Die Welt der Kelten" ("The World of the Celts") in Stuttgart, Germany (www.kelten-stuttgart.de). Most recently, proteomic analysis of funerary pottery from one of the mounds yielded unexpected evidence of human blood and organs as well as hemorrhagic fever (http://www.sciencedirect.com/science/article/pii/S0305440316301790). We are currently writing the project monograph for publication.
Lower Bavarian Survey
In 2005, I initiated an ongoing archaeological reconnaissance and survey project in Lower Bavaria in the heart of southeastern Germany. This project is a multifaceted exploration of a portion of the Loess Hills physiographic region between the Danube and Isar rivers.
The primary goal of the project is the exploration of prehistoric use of the Loess Hills, in particular changes in site distributions and land-use associated with significant cultural transformations during later prehistory (ca. 5500 BC to AD 50). The project area offers a useful laboratory for the examination of processes and events relating to several important periods: 1) colonization of the landscape by early farmers; 2) expansive settlement of developed farming communities; 3) Bronze Age elites and the concentration of power; 4) and coalescence of late Iron Age communities. Project results also provide information on taphonomic processes and survey bias in the collection and interpretation of surface archaeological data as well as on the ongoing destruction of archaeological resources.
Since 2009, our work has primarily focused on upland locations and watershed boundaries. In particular, we conducted a micro-landscape investigation around the village of Hohenthann (Landshut County), which is perched on some of the highest terrain in the project area at the boundary between the Danube and Isar watersheds. Here, we discovered a long sequence of prehistoric activity that began with a Neolithic occupation that is notably early (middle phase of the Linear Pottery Culture) for the Loess Hills region.
Fieldwork for the project has been supported by grants from the University of Mississippi and the National Geographic Society (in collaboration with Peter S. Wells, University of Minnesota). Project personnel work in close cooperation with regional and local professional and amateur organizations including the Bavarian Landesamt für Denkmalpflege, the Verein für Archäologie und Bodendenkmalpflege in Stadt und Landkreis Landshut (ArLan), and Kreisarchäologie Landshut. Depending on funding availability and fieldwork, the project may offer undergraduate and graduate students an opportunity to conduct archaeological field research in a rich archaeological and cultural environment.
Selected Publications
Monograph
Forthcoming. Bettina Arnold & Matthew L. Murray. A Landscape of Ancestors: Archaeological Investigations of Two Iron Age Burial Mounds in the Speckhau-Hohmichele Group, Baden-Württemberg.Forschungen und Berichte zur Vor-und Frühgeschichte in Baden-Württemberg, Landesamt für Denkmalpflege in Baden-Württemberg. Konrad Theiss, Stuttgart.
Peer Reviewed Journal Articles
2017. Bettina Arnold, Matthew L. Murray, and Connor Wiktorowicz. "Blut klebt an Hallstattscherben: Krim-Kongo-Fiebervirus bei den frühen Kelten?" Archäologie in Deutschland2017/2: 5.
2017. Connor J. Wiktorowicz, Bettina Arnold, John E. Wiktorowicz, Matthew L. Murray, and Alexander Kurosky. "Hemorrhagic Fever Virus, Human Blood, and Tissues in Iron Age Mortuary Vessels." Journal of Archaeological Science 78: 29-39. doi:10.1016/j.jas.2016.11.009
2015. Kevin Garstki, Bettina Arnold, and Matthew L. Murray. "Reconstituting Community: 3D Visualization and Early Iron Age Social Organization in the Heuneburg Mortuary Landscape." Journal of Archaeological Science 54: 23-30. doi:10.1016/j.jas.2014.11.028
2002. Bettina Arnold & Matthew L. Murray. "A Landscape of Ancestors in Southwest Germany." Antiquity 76: 321-322. doi:10.1017/S0003598X00090323
1995. "Viereckschanzen and Feasting: Sociopolitical Ritual in Iron Age Europe." Journal of European Archaeology 3 (2): 125-151. doi:10.1179/096576695800703766
Chapters in Edited Volumes
2019. Matthew L. Murray & Bettina Arnold. "A Landscape of Ancestors—Looking Back and Thinking Forward." In Celeste Ray and Manuel Fernández-Götz (eds.),Historical Ecologies, Heterarchies, and Transtemporal Landscapes. Routledge, London.
2017. "Recycled Memories: The Past and Present in Early Iron Age Landscapes of Southern Germany." In Dragos Gheorghiu and Phil Mason (eds.),Working with the Past: Strategies for Crisis or Intentional Incorporation? Towards an Archaeology of Recycling. Archaeopress, Oxford.
2016. Bettina Arnold & Matthew L. Murray. "Two Hallstatt Burial Mounds in the Hohmichele Group in the Speckhau, Markung Heiligkreuztal, Gde. Altheim, Kreis Biberach." In Dirk Krausse, Manuel Fernández Götz, Leif Hansen, and Inge Kretschmer (eds.), The Heuneburg and the Early Iron Age Princely Seats: First Towns North of the Alps. Archaeolingua, Budapest.
2016. "Landscapes of Ancestors: The Structuring of Space around Iron Age Funerary Monuments in Central Europe." In Erica Hill and Jon Hageman (eds.), The Archaeology of Ancestors: Death, Memory, and Veneration. University Press of Florida.
2015. Bettina Arnold & Matthew L. Murray. "Zwei hallstattzeitliche Grabhügel der Hohmichele-Gruppe im Speckhau, Markung Heiligkreuztal, Gde. Altheim, Kreis Biberach." In Manuel Fernández Götz and Dirk Krause (eds.), Der Heuneburg an der oberen Donau (2nd edition). Konrad Theiss, Stuttgart.
2006. "Place Names and Folk Landscapes in Southern Germany as Archaeological Resources." In Thomas Maier (ed.), Landscape Ideologies. Archaeolingua, Budapest.
1988. "Diet, Status, and Complex Social Structure in Iron Age Central Europe: Some Contributions of Bone Chemistry." In D. Blair Gibson and Michael N. Geselowitz (eds.), Tribe and Polity in Late Prehistoric Europe: Demography, Production and Exchange in the Evolution of Complex Social Systems. Plenum, New York.